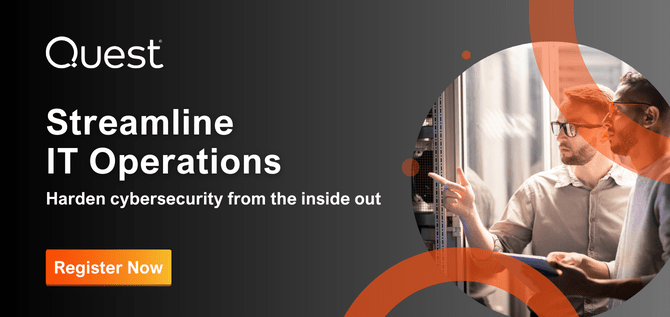 Quest – Streamlining IT Operations
Join the leadership team of Quest & One Identity as they come together in Mauritius. Throughout the day, we will explore various enterprise software solutions which can deliver true IT resilience with software that empowers identities, users and data, streamlines IT operations and hardens cybersecurity from the inside out.
Venue: Hotel Lá Bordonnais, Caudan Waterfront, Mauritius
Date: 19 October 2023
Time: 09:00AM
Agenda:
DGIT Overview
Quest and One Identity Corporate Overview
Empower Digital Businesses with Identity-centric Security, by Bradley Du Preez
Explore how you can unify your identity security strategy from on-prem to the cloud and back again with our modular and integrated Identity Governance and Administration, Access Management, Privileged Access Management, and Active Directory Management portfolios.
AD Modernization & Cyber Resilience, by Rudi Delport
Discuss solutions that forms part of the NIST framework to support your enterprise in being more secure, resilient and prepared for any cyber-attack.