Our security framework is based on our 6 Pillar Model that provides our customers with a tailored end-to-end security solution.
Our 6 Pillar Model allows us to take a strategic and ongoing approach to customers' security needs, in order to build a long-term plan for a customized cyber security strategy with the best-in-class global security vendors.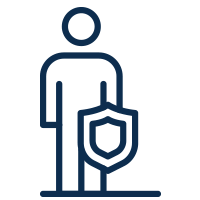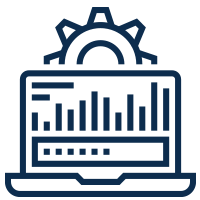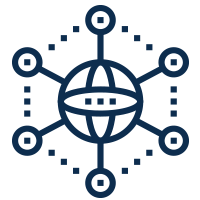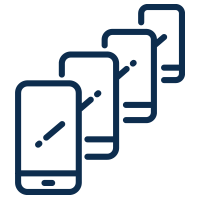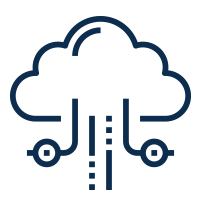 Securing users is key in the current climate and is one of the main targeted pillars of cybercrime. Tools and products such as EDR, VPN, Continuous Factor Authentication, dramatically increases user protection.
Privileged Account/Identity Management
Endpoint Detection and Response
Data is the critical asset for most organisations. Data can be stored on-premises, in the cloud or in a hybrid environment. These three topologies require different tools and products to support an entire secured solution, while keeping effective usage to drive business continuity. Data Risk Analysis, Encryption, Auditing & Compliance are some of the product capabilities organisations are exposed to and encouraged to use.
Security Information and Event Management
Datacenter Backup and Disaster Recovery
Network Security describes many different types of technologies and various processes used to define a set of rules and configurations relating to network use, threats, accessibility, and overall threat protection. NAC, NGFW and DDOS are only a few examples from the vast range of products to secure this landscape for customers.
Network Security Policy and Automation
Network Detection and Response
Enterprise Network Firewall
File Integrity Monitoring
In order to ensure a proactive security posture on the application layer, various tools and products are imperative to be deployed. WAF, Attack Analytics, API security, Encryption and more, bring customers a wide protected platform for this pillar.
Application Security Testing
Enterprise Email Security
Enterprise Data Loss Prevention
Mobile devices are commonly used to access business services anywhere, bringing huge risks to organizations. Tools like Advance Mobile Threat Prevention, Realtime Risk Assessments, along with traditional malware protection, increase control, visibility and security over undefined network perimeters for customers.
Unified Endpoint Management
Enterprise Mobility Management
As organisations move their working environments to the cloud, the principles of Security-by-Design methodology are essential to this transition. Using the latest cloud security tools and products in the early design stage brings a dedicated security layer that addresses the ongoing cybersecurity demand whilst our customers grow their organisations.
Cloud Access Security Broker
Cloud Infrastructure as a Service
Products
Our strategic approach to security products in the African Market focuses on your most critical assets, mitigating the risks facing your enterprise and bringing you cutting edge products that work.